December 30th, 2010
Tweet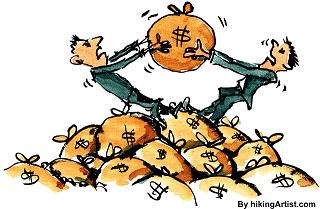 Image by:
by Frits Ahlefeldt
Sometimes, enough is enough. We've tried talking to you, but you don't want to listen. We tried talking to your supervisor (the FDIC), but they don't seem to care. So we are left with very few options.
On late December 24th, you sent a notice that you were canceling some of your certificates of deposit. You claim the FDIC ordered you to do so, but we have yet to see actual proof of this. You hang your hat on a clause in your disclosures that reads, "We may also close this account at any time upon reasonable notice to you and tender of the account balance personally or by mail." First problem, sending a notice on the same day that you send a wire isn't reasonable. Second problem, a CD is not a typical deposit account. A CD is a time deposit with a contractual term and rate. You may have the right to close the account, but you are obligated to pay the interest through the maturity date. That is the agreement you made with each of these CD account holders. Anything less, is a travesty, unimaginable act of bad will, and most of all, you are breaking your word.
So Main Street Bank located in Kingwood, TX, I'm calling you out. I'm giving notice to you and any future customers of yours, that your word is worth less than the paper it is printed on. Anyone that considers opening a future CD or any other account with you will hopefully shop with a different bank or even better yet look to a credit union. No wonder people don't trust banks.
You see, the depositor had other options at the time that they opened their Certifcate of Deposit. You have robbed them of the interest that you promised them for the original term of the CD. If you had any honor, you would immediately wire the remaining interest that you owe. And not only did they trust you, but so did we. Shame on you. And shame on the FDIC for not doing their duty (and believe me this isn't the first time) to protect depositors from unscrupulous banks that hide behind small print.
No reasonable depositor expects that a bank can just up and close their CD without paying all interest. Historically, the only exception to this has been when the FDIC closes the bank.
Main Street Bank of Kingwood, Texas, I will gladly retract this post, just pay the depositors what is due to them. Just be honorable.
Update: A comment below asked to see the letter that was sent out. Here is the letter with the appropriately redacted information. View letter And to be clear, it wasn't just one CD. It was 14 CDs that totaled about $1.4MM. Lost interest is about $32K. So a fairly decent chunk of change. Also, although the letter references a consent order from the FDIC, the only thing the consent order mandated was that they shrink in size. The bank came up with the plan to do it. And the bank unfairly closed a set of CDs with out properly compensating the CD holders.
cd :O)
-- By +Chris Duncan